Who We Are
Palermo Flooring Inc is a family owned and operated business. We have over 20 years of experiences with all aspects of wood floors. Some of our specialties are installation and repairs, sanding and refinishing, custom stain, WOCA and Monocoat finishes, deck refinishing, boarders and inlays and all different kinds of trim work, baseboard, shoe, casing and crown. Some of the products we use are Bona Waterborne Finishes and Sealers, WOCA, Monocoat, Dura Seal Stains. We also are dealers of Shaw Flooring and Cali Bamboo.
At Palermo Hardwood Flooring, Inc. we know that carpet and its fibers hold allergenic bacteria and other unhealthy agents such as dust, dust mites, mold, mildew, dirt and grime. Hardwood floors much cleaner and healthier carpeted floors. If you are the parent of a child with asthma or allergies, you should know that many doctors recommend hardwood floors for a healthier environment for children. In addition, real estate professionals agree that homes with hardwood floors sell faster and for more money than homes with carpet. If you are thinking of having hardwood floors installed, refinished, or repaired, contact the licensed and insured professionals at Palermo Hardwood Flooring, Inc.
Our Services Includes:
Sanding & Refinishing
Installation & Repair
Carpet & Furniture Removal
Tile Removal
Deck Refinishing
Base, Crown, Trim and Millwork
Boarders, Inlays
Custom Stains
WOCA Stain
MonoCoat Finishes
Subfloor Work- Concrete and Wood
Subfloor Leveling
Residential and Commercial Clients are Welcomed
Floor Types:
Wood (Hard and Soft), Laminate, Engineered and Vinyl
Removal Services:
Floors, Carpets, Furniture and Tile Removal
Outdoor Decks Refinished
Licensed Dealers of:
Contact Us
If you are thinking of having your existing hardwood floors refinished, sanded or repaired, contact the licensed and insured professionals at Palermo Hardwood Flooring, Inc. We also do complete installation of new Hardwood, Laminated or Engineered Flooring.
Call the owner direct today for a free estimate at
(866) 942-1266, or email us at admin@palermoflooringinc.com.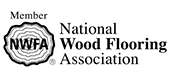 Member of the National Wood Floor Association (NWFA)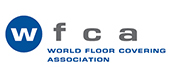 Member of Wood Flooring Covering Association WFCA