Bona Products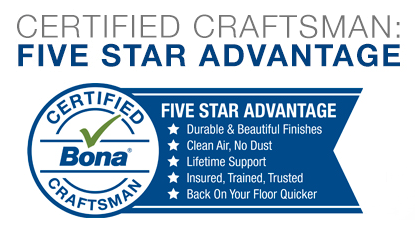 At Bona we are proud of our history. Back in 1894, the 26-year old Wilhelm Edner opened a small grocery shop in Malmö, Sweden where he sold coffee. The business went well and during the 1910's floor wax came into the picture - a completely new product to the Swedish market. 
Within five years, floor polish, mop oil, dry floor cleaner, waxing equipment, and other floor care products were added. More than 90 years later, those simple origins have developed into a company that leads the industry, and sets standards worldwide.
Bona brings you innovation, consistent performance, and the highest quality the industry has to offer. Our concern for health and the environment, and our exclusive focus are testament to our dedication. You will see it in the longevity and beauty of your floors. It's why Bona has been trusted by professionals since 1919.
If you are thinking of having your existing hardwood floors refinished, sanded or repaired, contact the licensed and insured professionals at Palermo Hardwood Flooring, Inc. We also do complete installation of new Hardwood, Laminated or Engineered Flooring.
Call the owner direct today for a free estimate at
(866) 942-1266, or email us at admin@palermoflooringinc.com.

Our PRODUCTS Includes: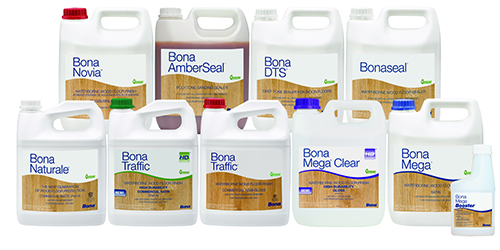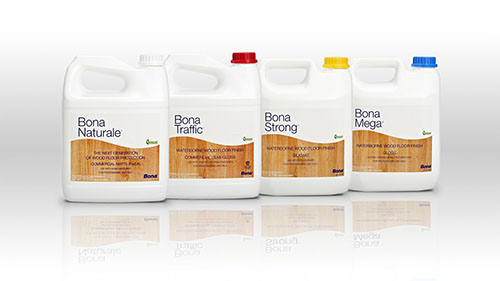 Download Free Guides Below
Waterborne Finishes - Click to Download
Free Guide on Beautiful Wood Floors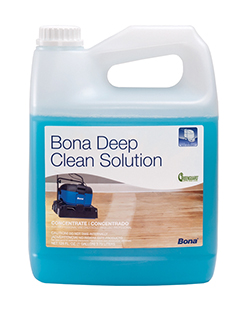 The Bona Deep Clean System
Not all deep cleaning solutions are created equal. The Bona Deep Clean System is an effective way to get the best clean in the quickest amount of time. Simply put, the Bona Deep Clean System is simple, safe and smart.
CLEANING SOLUTIONS: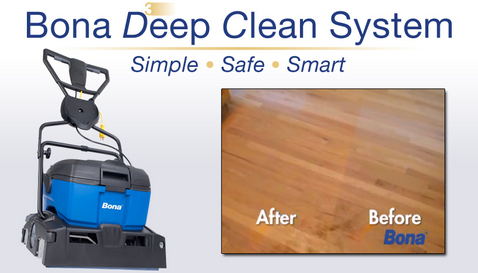 Regular care and maintenance are essential for prolonging the life and look of your hardwood floor. However, even the most rigorous of cleaning schedules isn't enough to protect your floor against the stresses of daily life—floors are exposed to particles and contaminants that can wear away a floor's look and shine every single day. To keep your floor in the best condition possible, deep cleaning is essential protection.
Benefits of Deep Cleaning
Deep cleaning gets rid of dirt and grime that normal cleanings can't always get to. Dust, soil and other particles make their way into all the crevices and seams of your floor. Deep cleaning your floor at least once a year will provide you with important advantages:
Better protection. Deep cleaning helps to remove nasty contaminants that will wear down the protective finish on your floor. When the finish wears down, your floor will become dull and dirty over time. Conserving the finish of your floor through deep cleaning helps to protect your floor's first line of defense against damage.
Healthier environment. Deep cleaning helps to remove allergens and other materials that we breathe in. Deep cleaning provides a more sanitary living space, perfect for homes that have children and pets.
Smart savings. All the benefits of the deep clean gives your wallet a break as well. Maintaining a clean floor will help you avoid more costly services like sanding and refinishing your floor in the long run. The combination of routine floor care and deep cleaning will help you have great looking floors for life.