ARBORITEC uv Products

We are part of the Arboritec's Flooring Elite network and have been trained on optimal application procedures and have the necessary technical know-how to apply any Arboritec floor finishing system – including instant-cure solutions.
Arboritec finishes lead the industry in strength and durability, giving your floors sophisticated beauty even under demanding use.
Architects, contractors, facility managers and retail chains worldwide confidently choose our finishes.
Arboritec holds itself to the highest global standards when it comes to air quality measurement and compliance.
Traditionally, finishing a wood floor can result in costly operational downtime. Arboritec finishes cure faster than conventional waterborne finishes, so you will be back in on your floor faster than ever.
UVElite is designed for high traffic commercial and residential environments
This instant cure solution delivers the strongest, most durable, eco-friendly floors with minimal interruption.
Instant Access
As soon as UVElite is cured with a portable UV light, the floor is ready for high traffic, minimizing Early Use Damage.
Versatility
A wise choice for busy commercial job sites and active households with a variety of flooring surfaces. UVElite can be used on both hardwood and resilient floors to provide unrivaled durability, protection and ease of maintenance.
If you are thinking of having your existing hardwood floors refinished, sanded or repaired, contact the licensed and insured professionals at Palermo Hardwood Flooring, Inc. We also do complete installation of new Hardwood, Laminated or Engineered Flooring.
Call the owner direct today for a free estimate at
(866) 942-1266, or email us at admin@palermoflooringinc.com.

Our PRODUCTS Includes: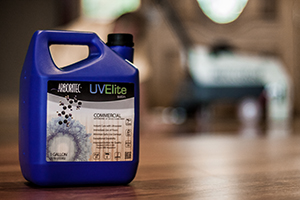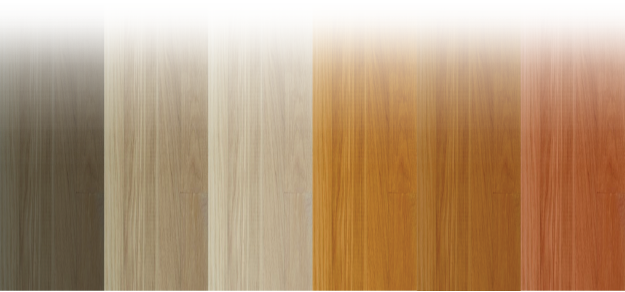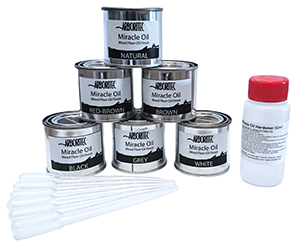 Our products set the standard for:

Durability and protection

Dry and cure times

Eco-friendly finishing

Flow and leveling

Speed and commercial uptime
UVElite SOLUTIONS:
Home owners benefit most from Arboritec's UV curing system.
Instant use of the floor is one of the advantages of UVElite. The finish reaches maximum durability at the very moment it is hit by the light from the UV machine. This means convenience – no prolonged waiting period to allow the finish to reach its maximum durability, scratch, scuff, and chemical resistance. Renovation of a floor is an expensive investment, and you want it to last. With traditional cure systems, a large percentage of floor damage can occur in the initial curing phase, as pets are allowed on too quickly, rugs are replaced before they should be, floors are mopped too early, furniture is slid into place, etc. This early use damage is prevented with UVElite. Arboritec's UVElite minimizes operational downtime with the speed of single-day project completion. Other waterborne finishes need 4-14 days to cure before heavy use.
UVElite is 40% more durable than other traditional two-component waterborne finishes. In fact, the durability, wear resistance, and chemical resistance are equal to that of some factory prefinished floors with lifetime warranties.
UVElite is safe. UVElite is free from NMP, isocynates, and has only 17 grams of VOCs (volatile organic compounds) per liter, making it among the most environmentally-friendly wood floor finishes on the market. It is completely solvent-free as well. With very low emissions, using UVElite means better indoor air quality and a safer environment for floor owners. The longer life of the finish also contributes to the overall sustainable life cycle of the process.
The look of a brand new floor, quickly. Arboritec´s innovative liquid ceramic and UV technology reinstate the durability and look similar to a factory pre-finished floor. Therefore, the application of UVElite is a much more time- and cost-effective alternative than replacement of the floor.
Easer to clean: Arboritec's UVElite is easier to clean, which makes the cleaning process much easier. As a result, floors coated with UVElite tend to be cleaner after mopping compared to floors treated with traditional coating solutions.